Karen Densham is not interested in the 'branding' of her work or following the traditional linear route of artistic enquiry, like the constant employment of a particular style or a contained theme. 'This involvement with different materials has provided me with an insight into both applied and fine art traditions; helping me to realise how 'making' in it's broadest sense is central to all areas of creativity, and accordingly, the 'ideas' one has tend to evolve from the experience and skills gained from engaging with a particular medium.' Her work spans a range of media from ceramics to painting, drawing to objects, video to photography. Each shaped and brought together by recurring interests in her field of practice that have long underpinned her varied activity such as function (or denial), gender issues, class, play and the poetic. Her approach is speculative, open ended, and the results are playful and unexpected.
Peggy Jugg.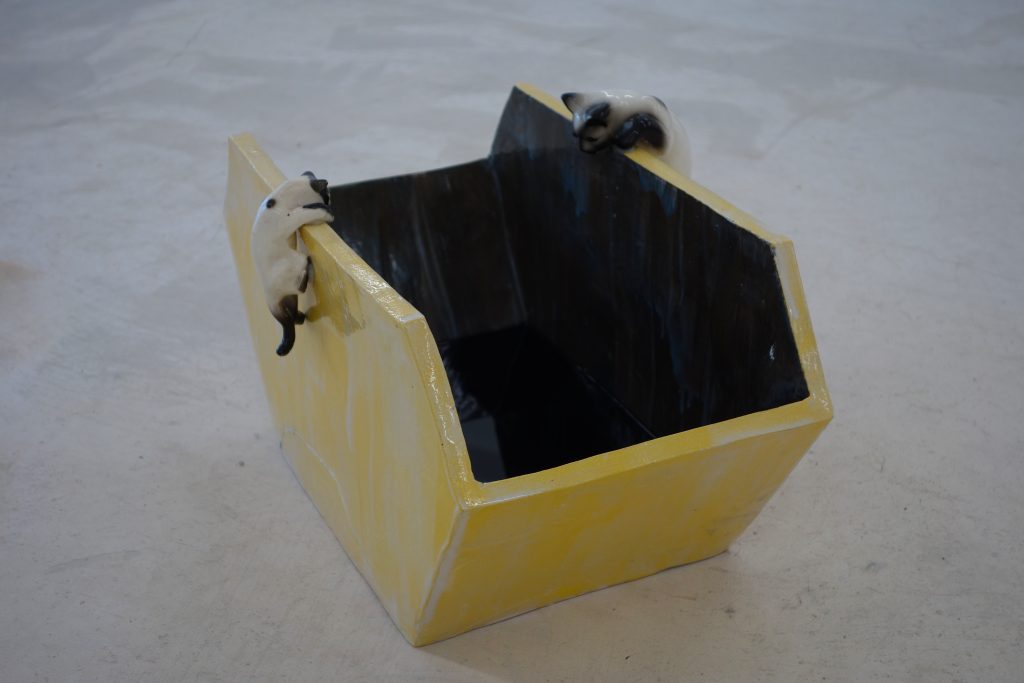 Skip 2017 Ceramic & Sump Oil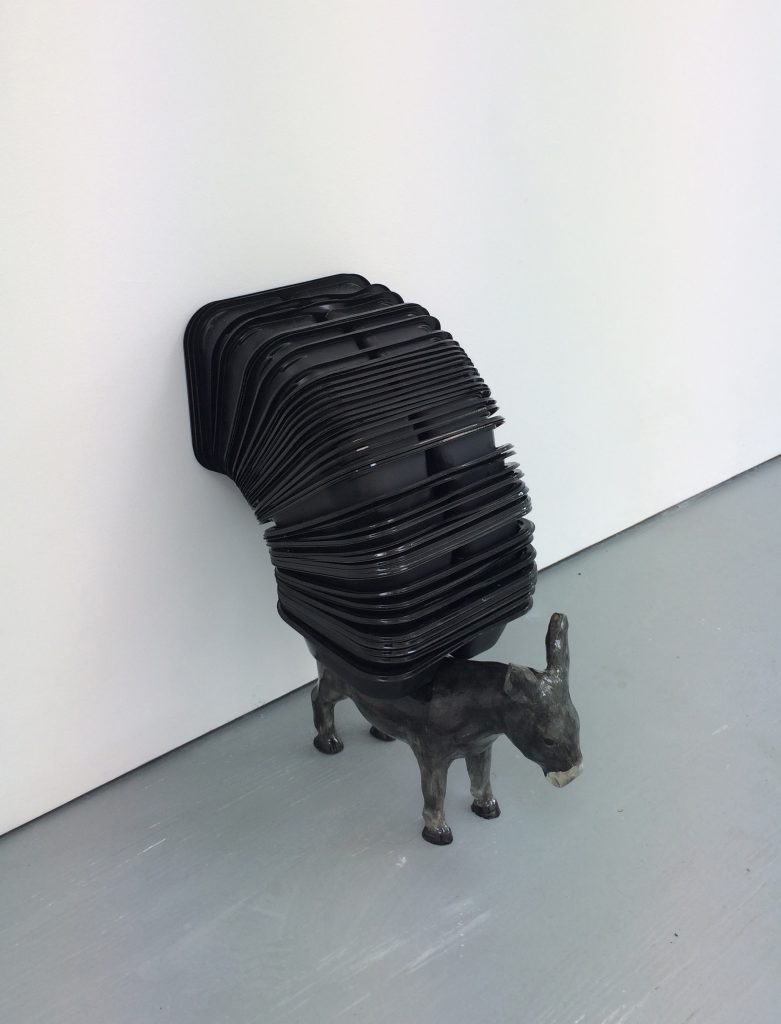 Cash & Carry 2018. Ceramic & plastic.
Killjoy 2016 Ceramic, plastic,metal.